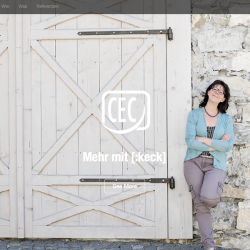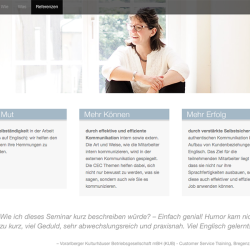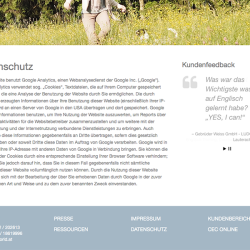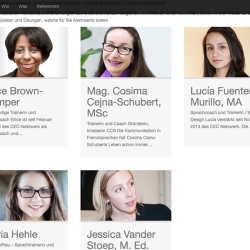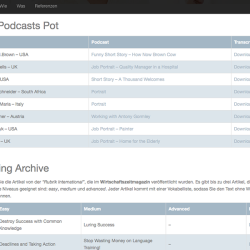 portfolio
Established in 2008,
Creative English Center
(CEC) changed their business model into a network agency in 2013. The technologic change catched up and soon their previous website was outdated and complicated to navigate. CEC was looking to update their previous website to reflect their line or work, their values and their attitude in an internationally growing environment.
Tasks
With the colaboration of photographer and designer Ursula, we developed a fun and warm environment where potential and existing clients can get all the information they need with very easy access and navegation in any device. If they're new to the website, they can easily click on what they're looking for. At first glipse they know what CEC offers. References are important in this business, so we setup an interactive "references" slider, which is continually changing. Clients have access to a password controled area where they can download material and documents of interest.